Want to help fight obesity? The UN Food and Agriculture Organization has a great idea for you to chew on.Eating more insects would not only fight world hunger but have an added benefit of helping to s...




Honey Boo Boo your 15 minutes of 'fame' are over! In the 'final frontier' category, here comes the ...

Gloria Chubb, a retired nurse from Indiana described her horror at finding a toad inside a can of gr...

With the rising price of jet fuel, airlines have devised ever more imaginative methods to reduce t...

President Obama said that federal agencies should plan to spend $100 million to jump start an effort...

Where can you get a fast meal with the salt equivalent of 'Lot's wife?Taco Bell announced a nutritio...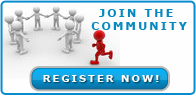 Business Directory



Click Here to Claim or Submit Your Business Listings for Free!

---
Find us on Facebook