ATLANTA, May 10 (UPI) -- Production on the fourth season of the zombie apocalypse series "The Walking Dead" began this week in Atlanta, AMC announced. Based on the comic book series created and writt...

LOS ANGELES, May 7 (UPI) -- Benjamin Bratt has replaced Al Pacino as the villain in Hollywood's anim...

Ben-George Clooney and Ben Affleck. UPI/Phil McCarten -to-live-on-150-for-a-day LOS ANGELES, April ...

LOS ANGELES, April 21 (UPI) -- "Oblivion," starring Tom Cruise and Morgan Freeman, took the No. 1 sp...

Expect the unexpected!"A self-taught raving maniac" Maurice Sendak, American writer and illustrator ...

Ang Lee poses with his Oscar for Achievement in Directing for "Life of Pie" backstage at the 85th Ac...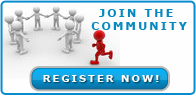 Business Directory



Click Here to Claim or Submit Your Business Listings for Free!

---
Find us on Facebook