BOCA RATON, FL - The American Fine Wine Competition presented by Patriot National Insurance Group announced the twenty two visiting wineries that will be showcased at the Sixth Annual American F...

BOCA RATON, FL – BocaRaton.com & The Bites! Network – a specialized event producer - is pr...

Flamingo Gardens' inaugural food and wine fundraiser, Gala in the Gardens, will take place Sunday,...

DELRAY BEACH, FL. -- GOL! The Taste of Brazil invites you to experience an exquisite Wine Tasting, f...

Day Two - chairman's Dinner Our second day on the job out here in Washington was another perfect da...

One of my goals every year is to go somewhere new in the wine world that I have never been. So whe...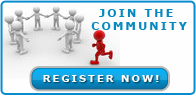 Business Directory



Click Here to Claim or Submit Your Business Listings for Free!

---
Find us on Facebook