SHARE YOUR IDEAS TO RESTORE A1A BY MARCH 15, 2013
Friday, March 01, 2013 at 02:00 pm

As the Florida Department of Transportation (FDOT) works to repair the section of A1A damaged by Hurricane Sandy and the Thanksgiving weekend storms, the City of Fort Lauderdale is looking for your ideas to renourish the beach and restore this vital section of roadway.
We encourage you to visit www.restorea1a.com by Friday, March 15, to submit your ideas for the section of A1A between NE 14th Court and NE 18th Street. For more information and project updates, visit www.fortlauderdale.gov/a1a.
Comments
(0)
Write comment
Show/hide comment form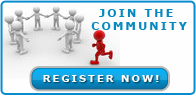 Business Directory



Click Here to Claim or Submit Your Business Listings for Free!

---
Find us on Facebook