NASHVILLE, March 16 (UPI) -- Kenny Boynton scored 16 points, all in the second half, to help No. 11 Florida beat Alabama 61-51 Saturday in the semifinals of the SEC Tournament. Boynton shook off a sl...

CLEMSON, S.C., Feb. 17 (UPI) -- Kenny Kadji hit a go-ahead 3-pointer in the final minute Sunday and ...

MANHATTAN, Kan., Feb. 16 (UPI) -- Angel Rodriguez scored 22 points and Shane Southwell drained six 3...

MINNEAPOLIS, Feb. 10 (UPI) -- Tyler Griffey scored 16 points and Tracy Abrams connected on a game-cl...

VINA DEL MAR, Chile, Feb. 10 (UPI) -- Argentina's Horacio Zeballos stunned top-seeded former world N...

RALEIGH, N.C., Feb. 2 (UPI) -- Reggie Johnson tipped in a missed layup with less than 1 second remai...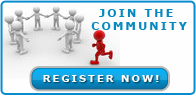 Business Directory



Click Here to Claim or Submit Your Business Listings for Free!

---
Find us on Facebook