FORT LAUDERDALE, FL - The International Swimming Hall of Fame's 49th Annual Induction Weekend, May 9 - 12th, 2013 promises to be one of the most interesting in the history of the organization. In addi...




FORT LAUDERDALE, FL - The City of Fort Lauderdale will host the 2013 USTA National Open Clay Court C...

The Fort Lauderdale Alumni Chapter of Kappa Alpha Psi Fraternity, Inc., will tee it up for the 11t...

The 2013 Opti sailing season is off to a terrific start as the 60+ sailors actively involved in ou...

Nic Muller and Kai Friesecke FORT LAUDERDALE, FL – The inaugural Lauderdale Olympic Classes Rega...

JIMMY EVERT TENNIS CENTERCITY DOUBLES TENNIS CHAMPIONSHIPSJANUARY 19 - 20, 2013* ENTRY DEADLINE:&nb...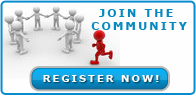 Business Directory



Click Here to Claim or Submit Your Business Listings for Free!

---
Find us on Facebook