BOSTON, May 21 (UPI) -- National Football League owners voted Tuesday in Boston to provide the Atlanta Falcons with $200 million in funding for the team's proposed new stadium. The funding will come ...

DETROIT, May 20 (UPI) -- Jimmy Howard stopped 39-of-40 shots Monday, backstopping Detroit to a 3-1 w...

ATLANTA, May 20 (UPI) -- Rookie Julio Teheran fired 8 1/3 innings of one-run ball Monday, dominating...

MIAMI, May 20 (UPI) -- Alex Sanabia hurled 6 1/3 efficient innings and Justin Ruggiano knocked in a ...

DAYTONA BEACH, Fla., May 20 (UPI) -- World No. 1 Serena Williams increases her lead this week in the...

CLEVELAND, May 20 (UPI) -- Yan Gomes hit a three-run home run in the bottom of the 10th inning Monda...

CHICAGO, May 18 (UPI) -- Scott Feldman fired 6 2/3 shutout innings and delivered a two-run double Sa...

MIAMI, May 16 (UPI) -- Jay Bruce highlighted a three-run 10th inning with a two-run double Thursday,...

MIAMI, May 18 (UPI) -- Brandon McCarthy fired his second career shutout Saturday, baffling the Marli...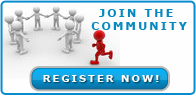 Business Directory



Click Here to Claim or Submit Your Business Listings for Free!

---
Find us on Facebook