Pro-Sports Calendar
Sports Calendar for Friday, May 24
Friday, May 24, 2013 at 12:03 am
(All times Eastern)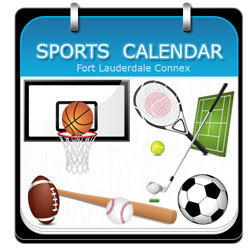 Baseball
American League
Baltimore at Toronto, 7:07 p.m.
Minnesota at Detroit, 7:08 p.m.
NY Yankees at Tampa Bay, 7:10 p.m.
Cleveland at Boston, 7:10 p.m.
Oakland at Houston, 8:10 p.m.
LA Angels at Kansas City, 8:10 p.m.
Texas at Seattle, 10:10 pm.
National League
Philadelphia at Washington, 7:05 p.m.
Atlanta at NY Mets, 7:10 p.m.
Chi. Cubs at Cincinnati, 7:10 p.m.
Pittsburgh at Milwaukee, 8:10 p.m.
San Diego at Arizona, 9:40 p.m.
St. Louis at LA Dodgers, 10:10 p.m.
Colorado at San Francisco, 10:15 p.m.
Interleague
Miami at Chi. White Sox, 8:10 p.m.
Basketball
NBA Playoffs
Eastern Conference Finals
Indiana at Miami, 8:30 p.m. (Miami leads series, 1-0)
Hockey
NHL Playoffs
Eastern Conference Semifinals
Ottawa at Pittsburgh, 7:30 p.m. (Pittsburgh leads series, 3-1)
Golf
PGA Tour
Crowne Plaza Invitational at Colonial at Fort Worth, Texas
LPGA Tour
Pure Silk-Bahamas LPGA Classic at Paradise Island, Bahamas
Champions Tour
Senior PGA Championship at St. Louis, Mo.
European Tour
BMW European PGA Championship at Virginia Water, England
Tennis
Power Horse Cup at Dusseldorf, Germany
Nice Open at Nice, France
Women's Tennis
Brussels Open at Brussels
Strasbourg International at Strasbourg, France
<<

Start

<

Prev

1

2 3 4 5 6 7 8 9 10 Next > End >>


Page 1 of 17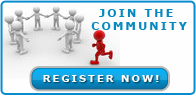 Business Directory



Click Here to Claim or Submit Your Business Listings for Free!

---
Find us on Facebook