Business News/Real Estate

Thursday, February 14, 2013

The new year brings continuing activity on foreclosure cases from years past and a stream of new ones in line to be filed. Fighting to save the "American Dream" remains as elusive as ever. Yet, in th...

The housing crisis has created the potential for a great deal of homeowner risk. Real Estate agents ...

The number of renters who are willing to spend at least $5,000 monthly for a luxury residence is on ...

The fate of one of the last unsold condo towers in the Downtown Fort Lauderdale and Beach coastal ma...

A Miami investment fund has purchased six acres of developable land with an existing marina on the N...

Nearly two dozen Downtown Fort Lauderdale and the Beach coastal condo units in a variety of well-rec...

---

Great Finds: Does your business offer a unique product? A great service? An exceptional deal? FortLauderdaleConnex.com wants to know about it, and so does the community you – and we – serve. Send info to editor@FortLauderdaleConnex.com. We'll check it out and consider writing about it for our Great Finds feature.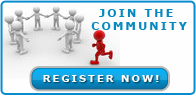 Business Directory



Click Here to Claim or Submit Your Business Listings for Free!

---
Find us on Facebook