Please join us. If you're a writer, photographer, blogger, or if you just want to comment about the news and passions that define our community, FortLauderdaleConnex wants to hear from you. Join – and help shape – the community conversation. Call us at 954.327.8880, or email us at editor@FortLauderdaleConnex.com.
Thank you for exploring fortlauderdaleconnex.com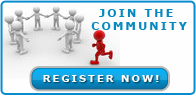 Business Directory



Click Here to Claim or Submit Your Business Listings for Free!

---
Find us on Facebook