About Fort Lauderdale Connex

---
Fort Lauderdale Connex is a home town newspaper dedicated to providing comprehensive and trusted local coverage of community news, businesses, people and their passions.
The Connex Perspective
Do you have a passion?
We are about strengthening the connexion between residents and businesses in Fort Lauderdale who share similar passions.
We are seeking energized people to help develop this

connexion.

Bring your passion to Fort Lauderdale Connex as a writer, photographer, filmmaker or blogger.
Subjects of passion
Whether your passion is food, wine, golf, tennis, fishing, yachting, bicycling, flying, art, social organizations, or community services, we invite you all to join Fort Lauderdale Connex.
Would you like to run your own local news column on our website, tap into digital and social media while helping us transform community journalism and connect people within our community? If your answer is "yes" we invite you to apply.
Click here and apply now!
Comments
(0)
Write comment
Show/hide comment form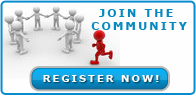 Business Directory



Click Here to Claim or Submit Your Business Listings for Free!

---
Find us on Facebook