Dr. Glen Bobker The Impact of Insurance Coverage on Healthcare When an insurance carrier is involved, for many people the answer to the question, "Does my insurance cover it?" determines the...

DR. Glen Bobker FORT LAUDERDALE, FL -- How we carry ourselves has much to do with how we feel. Good ...

Cory M. Lessner, M.D., CEO and Founder of Millennium Laser Eye Centers and Andrew Shatz, M.D., Medic...

DR. Glen Bobker FT. LAUDERDALE, FL. -- The best kept secret in healthcare has arrived and is on the ...

Dr. Glen Bobker, a Chiropractic PhysicianLife on earth evolved to thrive in natural environments. It...

Dr. Glen Bobker Sounds hard to believe but once experienced you will understand. The therapeutic mod...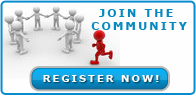 Business Directory



Click Here to Claim or Submit Your Business Listings for Free!

---
Find us on Facebook